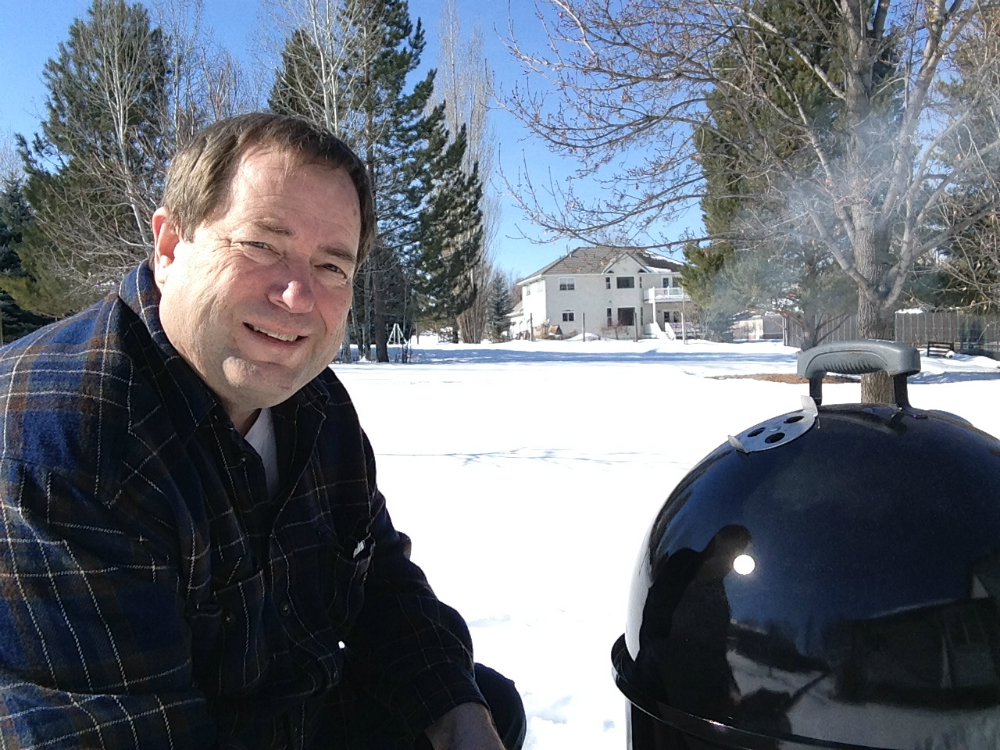 I've been outdoor cooking off and on for a long time.  But I've been doing it in earnest the last 10 years.  I've almost always owned some type of grill, but got my first smoker about 8 years ago and my first Dutch oven about 12 years ago.
While I've still got tons to learn, I've got some things that I think I've learned and work for me.  It's not everything, to be sure, but this list is a good start.
What I learned
Greasing grill grates keeps meat from sticking.
A small pat of butter on a steak while it's resting adds great flavor.
You can add a smoky flavor to your grilling by putting wood chips in a aluminum foil pouch with some small tears on the grill.

Make an indentation with your thumb in your burger before you put them on the grill.
Mixing some bacon grease with your hamburger will give them some great flavor.
Put two ice cubes in your foil dinner to add some extra moisture and provide some insurance against burning.
Brining poultry gives it an unbelievable flavor and tenderness.
Don't put the barbecue sauce on the meat until the last 10 minutes on the grill.
Using a thermometer lets you grill your meat exactly as you like it.
Veggies are delicious on the grill, but they need a little oil and seasonings.

Don't use lighter fluid to light your charcoal.  It will give your food a flavor that you don't want.
Lump charcoal can give some smoky flavor to your grilling.
Dutch ovens make delicious desserts.
You can use foil more much more than foil dinners
Prep all your food inside before you take it outside to cook.
There are many ways to add flavoring to what you throw on the grill.  Using several of them really bumps up your grilling.

A good steak can be delicious with just salt and pepper for seasoning.
Let meat rest after taking it off the grill.
Hot dogs wrapped in bacon are delicious.
Heck, almost anything wrapped in bacon is delicious.
Spread ribs with mustard before putting the rub on.  It will help tenderize and give the rub something extra to stick to.
Yes, remove the membrane from ribs.
One great way to do kebabs is with the meat on separate skewers from the veggies.
Grilled corn on the cob is fabulous.

Don't use easy-to-light briquettes.  They will give off a flavor similar to that of lighter fluid and they won't last a long.
Grilled fruit makes a delicious dessert.
Don't squish burgers during grilling--you'll just squeeze out some of the juices.
Veggies are delicious on the grill--don't forget to try them. 
Low and slow is the way to go when you are doing true BBQ.
You can cook almost anything in a Dutch oven.

Well, that's it for now.  Just a few of the things that I've learned.  There are so many more.  I captured over a hundred tips, plus some of my favorite recipes in my eBook "Outdoor Cooking Magic Tricks".  You can get that by signing up up here.