This is a super easy and tasty Dutch oven dish. Other than hamburger, onions, and potatoes, everything else is from canned goods. There is a lot of liquid in it, so it won't burn easily at all. Try and see if your family or group doesn't just love it!
Ingredients
4 potatoes, cut into 1 inch pieces 1 lb ground beef 1 medium onion, diced 1 can of corn 1 can of peas 1 can of stewed tomatoes 1 can of green beans 1 can of baked beans 1 can of tomato soup Bay leaf
Prepare your briquets and Dutch oven. Put about 15-20 briquets underneath the Dutch oven.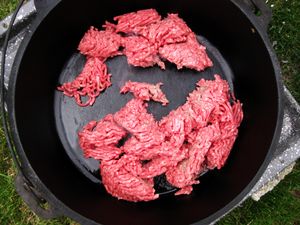 Add ground beef to Dutch oven and brown.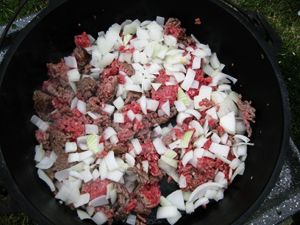 Add onions to ground beef and cook.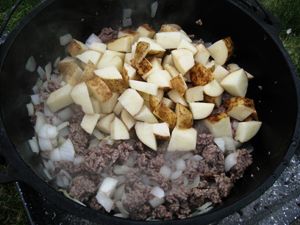 Now add the diced potatoes.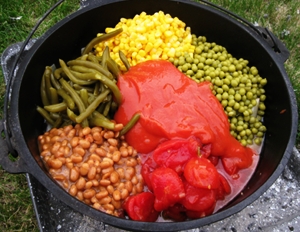 Add all other ingredients (don't drain the cans). Add the bay leaf and any other desired seasonings, such as salt and pepper.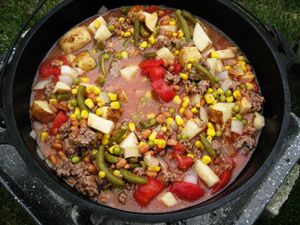 Mix everything together.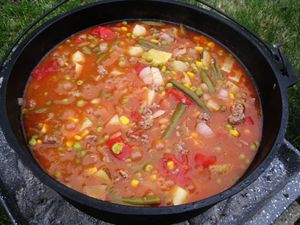 Cook until the potatoes are done.
Dutch ovens are one way to cook over a campfire, but grilling right over a fire is another great way to cook! If you enjoy cooking right over a campfire, here are some great campfire grills to make cooking even easier and more fun.