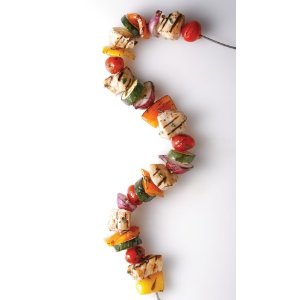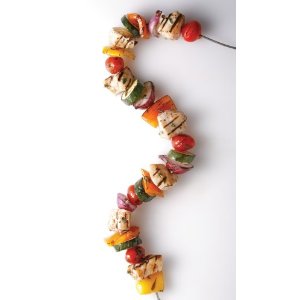 I love shish kabobs.  And these skewers make it much easier to cook them.  They are flexible which have a lot of benefits for you when grilling kabobs.
First of all, they allow you to make more efficient use of the space on your grill, particularly if you have a round grill.  You can actually curve them around the grill, instead of being limited to being set on the grill straight.
Second, because they are flexible, you can put more food on them than on a straight skewer, up to twice in some cases!
Third, you can put the food on skewers and then put the whole skewer right into the bag that has the marinade.  When done, put right on the grill.  You only have to handle the food once.
Fourth, if you drape the ends of the skewers over the edge of your grill, the ends will stay cool, which makes it easy to turn them.
These skewers are dishwasher safe and won't rust because they are made from 100 percent stainless steel.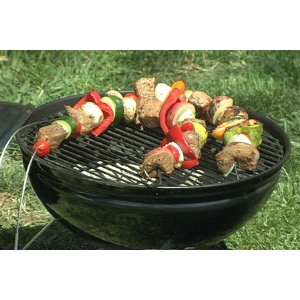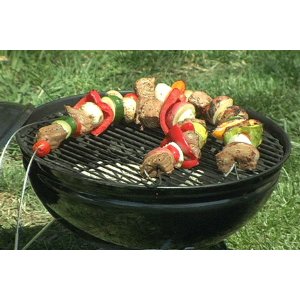 Get some of these skewers for your dad for Father's Day and have some food ready to go so he can go and use them right away on the grill that very day.  Here's an article about doing some great beef shish kabobs.
These grilling skewers will make great gifts.  Click here to buy a couple of sets for your dad!