Time is short to get gifts over the internet for Father's Day.  So I'm going to list a number of different things in this post as ideas.  It will be the last post in this series this year (time went fast!).  If your dad likes to grill or cook outdoors, I hope you'll find something in this list or one of the other other posts in this series.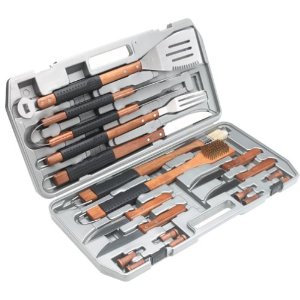 This is a serious set of bbq tools and has everything from steak knives to corn holders to a grill brush to a 4-in-1 spatula.
Click here to get this grill tool set.  Or you can search for other bbq tool sets.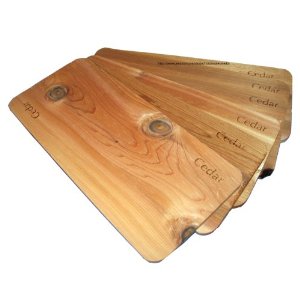 Cedar grill planks are a great way to cook a number of things on the grill.  Salmon cooked on a cedar plank is delicious;  vegetables can also be cooked this way on the grill.
Basically, all you do is soak a plank in water, put it on the grill for 10 minutes, turn it over, and put your salmon or vegetables on it, put the lid down and let the planks do their magic. You will get an incredible flavor from the smoke that is put off from these planks.
Click here to get cedar grilling planks or search for other types of grilling planks.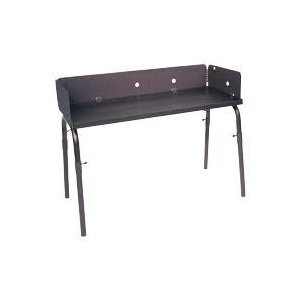 If your dad has a dutch oven, or likes to cook with one, consider getting him a dutch oven table.  These tables are great for doing dutch oven cooking.  They will hold two dutch ovens side by side, and, since they are off the ground, no more bending down to take care of your food (as you would have to do it you were cooking over a fire).  If your father is a dutch oven enthusiast, this will be a great gift for him.
Click here to get a Camp Chef dutch oven table.
I've written articles about a number of other outdoor cooking products that would also be great gifts for Father's Day:
I hope that you can find a great gift for your dad on this Father's Day!