Grilled potato skins were a pretty easy, delicious dish to prepare on the grill. I took some Russet potatoes, cut them into wedges, then I took them to the grill where I cooked them until they were done.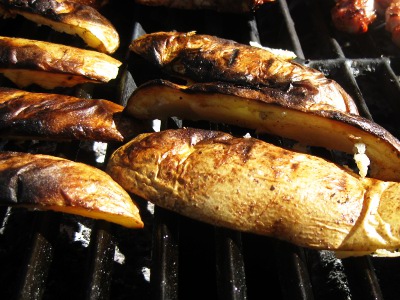 After the potatoes wedges were done, I took a knife and slice off most of the potato flesh, leaving enough to keep the skins intact.
Then I put the potatoes back on the grill, fairly close together, and sprinkled the tops of the skins with cheese (next time I might put a sheet of foil down on the grill to keep the cheese from falling through).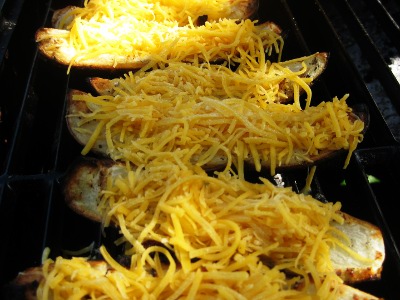 Next I sprinkled the cheese and skins with some cooked, crumbled bacon.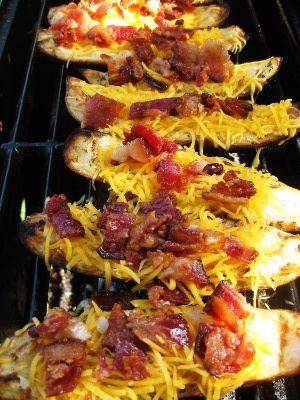 Close the grill and let the cheese melt, and.....Grilled Potato Skins!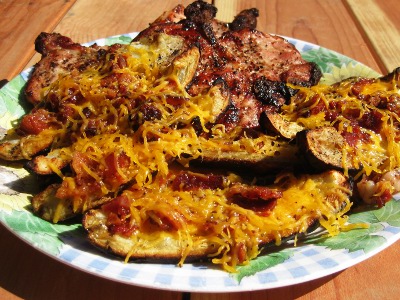 I served them with some pork chops that I had also cooked. Mmmmm, so good and so easy! Next time you grill, consider doing grilled potato skins.