Grilled potatoes is one of my favorite ways to make potatoes. When I'm doing steaks or pork chops on the grill, I often throw some potatoes on the grill also.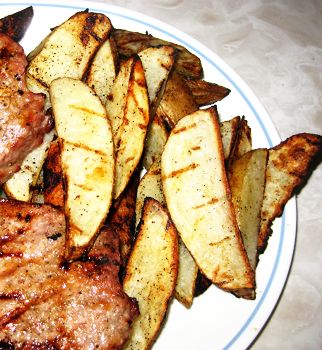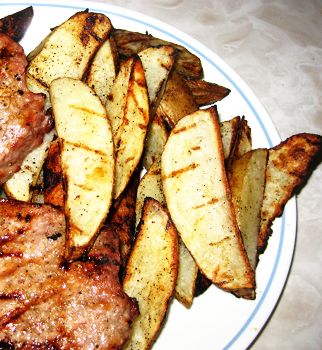 To make grilled potatoes, cut the potatoes into wedges. Put into a bowl and toss with a tablespoon or two of oil, and some salt, pepper, onion powder, and garlic powder. Sometimes I'll microwave the potato wedges first if I need to get them done a little bit quicker.

After you add the oil and seasonings, put the potatoes on a hot grill, grill on one side and then turn.
I love to eat them by dipping into a little sour cream.
Enjoy,


P.S. For more grilled vegetable tips and tricks, see my ebook, Grilled Vegetable Magic, available in
Kindle Format
or
PDF format.