I'm going to give you a sneak peak into my new Kindle ebook,
Grilled Vegetable Magic
.  One of the things that I cover in that book is the magic of grilling onions.  Like most things, when you cook it outdoors, it always tastes better and that definitely goes for onions.
There are lots of ways to cook onions on the grill.  One of my favorite ways is a dish that kind of tastes like French onion soup!
Start with an onion that has the outer skin removed and then scoop out the middle with a small spoon.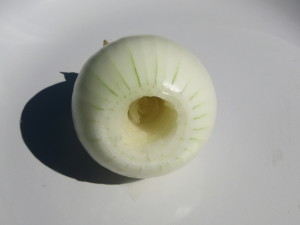 Add a beef bouillon cube to the space that you scooped out.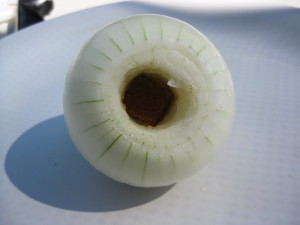 Add a little sugar and then a pat of butter on top of it all.  Sprinkle salt and pepper all over.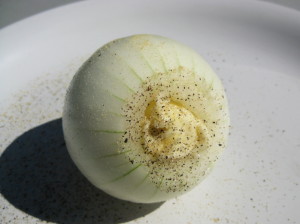 Wrap in foil and put on the grill.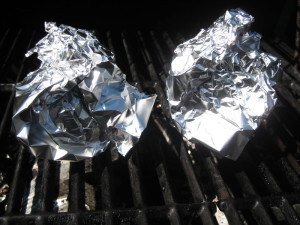 Cook until the onion is fairly soft when you squeeze it.
Remove from the foil, drizzle the juices from the foil on top of the onion, and serve.  This goes great with steak, kind of like your own side of grilled onions that are well seasoned.  And the beefy flavor from the bouillon makes me think of French Onion Soup!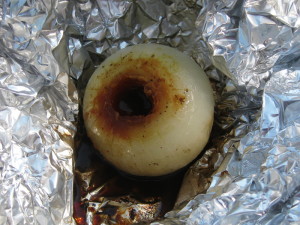 Hope you enjoy!

P.S. For more grilled vegetable tips and tricks, see my ebook, Grilled Vegetable Magic, available in Kindle Format or PDF format.