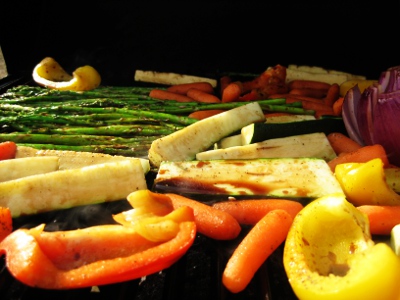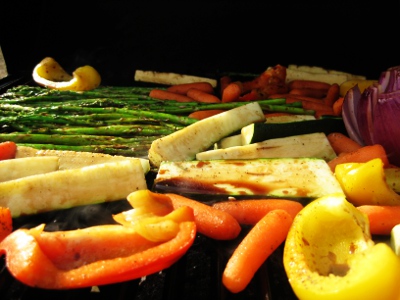 I've been guest blogging this month at Angie Newton's blog, Losing It and Loving It.  I'm sharing tips for healthy grilling.  Each Tuesday in the month of May, I'm sharing some thoughts about things you can do and things you can cook to make your grilling more healthy.
The first Tuesday, I shared a set of tips on healthy grilling.  For example, if you marinate meat before you grill, you'll reduce the amount of carcinogens that can be created in grilled meat, and it makes add an incredible flavor to the meat as well.  Try it next time you grill some steaks and see the difference it makes.  That's just one of the tips.  I shared five more.
The second Tuesday was about grilling salmon on a plank.  Fish has some great health benefits and salmon is one of the most popular fish to grill.  To make it even better, grilling it on a cedar plank adds a ton of flavor.  You can also grill lots of other things on cedar planks, including vegetables and they'll get a great flavor as well.
The third Tuesday I talked about
grilling asparagus
, which is just one of many vegetables that you can grill.  While we all love grilled meat, but you can add so much to your grilled meal by adding grilled vegetables.  They have a delicious flavor and can be easily cooked on your grill.
Coming up I'll be writing about grilling corn on the cob and grilling pineapple, two other classic vegetables and fruits that are delicious on on the grill.
I hope you'll take a few minutes and check Angie's blog out and see my articles!

By the way, I recorded a video on how to grill asparagus.  Enjoy!