Last year, my grill went belly up.  Admittedly, I use it pretty hard, cooking on it multiple times a week, probably more than the average person.  When one of the propane hoses split and had fire coming out of it, I looked into what I would need to spend to bring the whole grill back up to good condition, and it wasn't worth it.  I decided to get rid of it and get another one.
The only thing was my previous grill was a combo model.  It had a propane side, a charcoal side, and attached to the charcoal side was a side firebox, used for smoking.  And I did that a lot.  The charcoal side wasn't really designed well to get the charcoal in and out, so I didn't use it so much.  I figured there were better solutions out there.
After I got rid of my grill combo, I looked around, and asked you what propane grill I should get and what charcoal grill I should get.  In the end, I decided to go with Weber products.  They are high quality, everyone raves about them and should last awhile.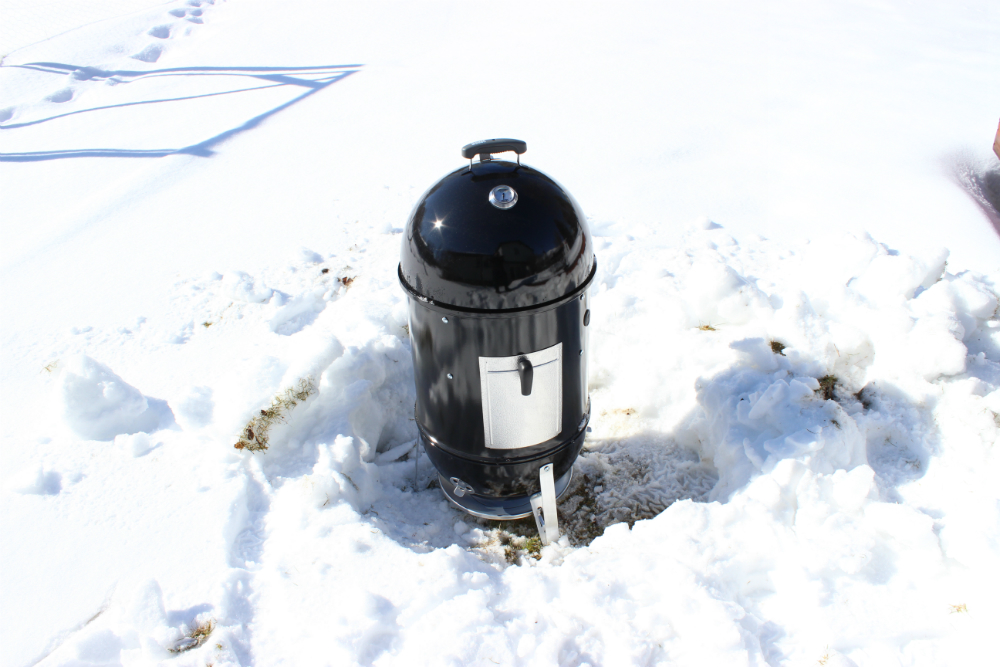 In the end, I'm planning on getting a Weber Propane Grill, a Weber Charcoal Grill, and a Weber smoker.  I started with the smoker.
Why was that?  Pretty simply, I found the Weber Smoky Mountain Cooker for $100 off the normal price.  I think Walmart was getting rid of stock that had been there awhile, so they had a nice sale on them.  A friend at work alerted me to it, and I finally went and purchased one.
I waited until last weekend, then put that smoker together, dug an opening in the snow, added the charcoal, and proceeded to smoke chicken breasts, a rack of baby backs, and a nice tri-tip.  The results were fabulous.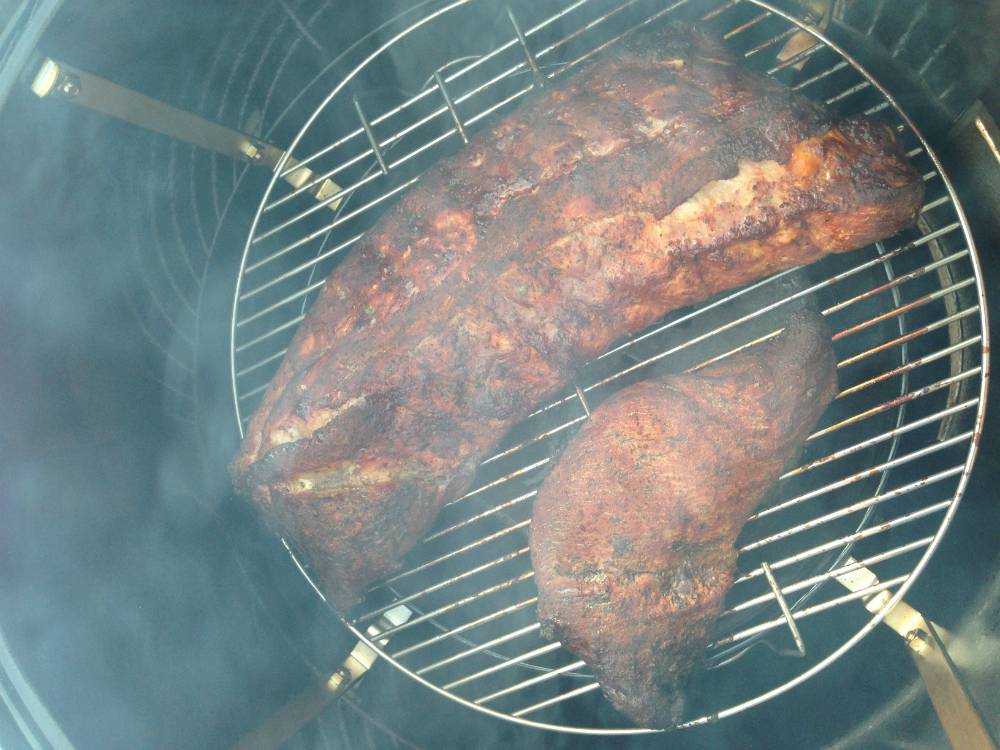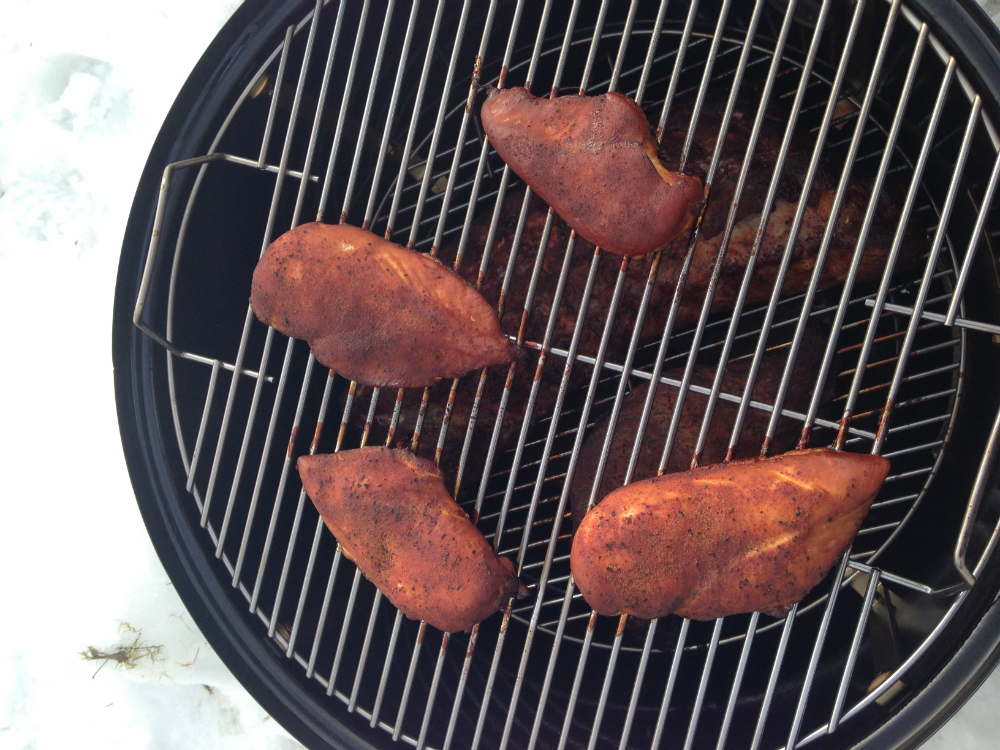 With my old charcoal grill chamber and side firebox, I was constantly adding charcoal, and it seemed really difficult to hold the heat.  With the Weber Smokey Mountain, one helping of charcoal, and the cook lasted all day (was still going strong 9 hours after I started).  Even with the cold temperatures and snow all around, the smoker kept its heat and I was very pleased with the results.   It was pretty much set and forget, except monitoring temperatures.  And I hear there are some gasket kits to make things even tighter and better.
I LOVED THE RESULTS!
So, that's the beginning of my new journey with Weber.  And we are off to a good start!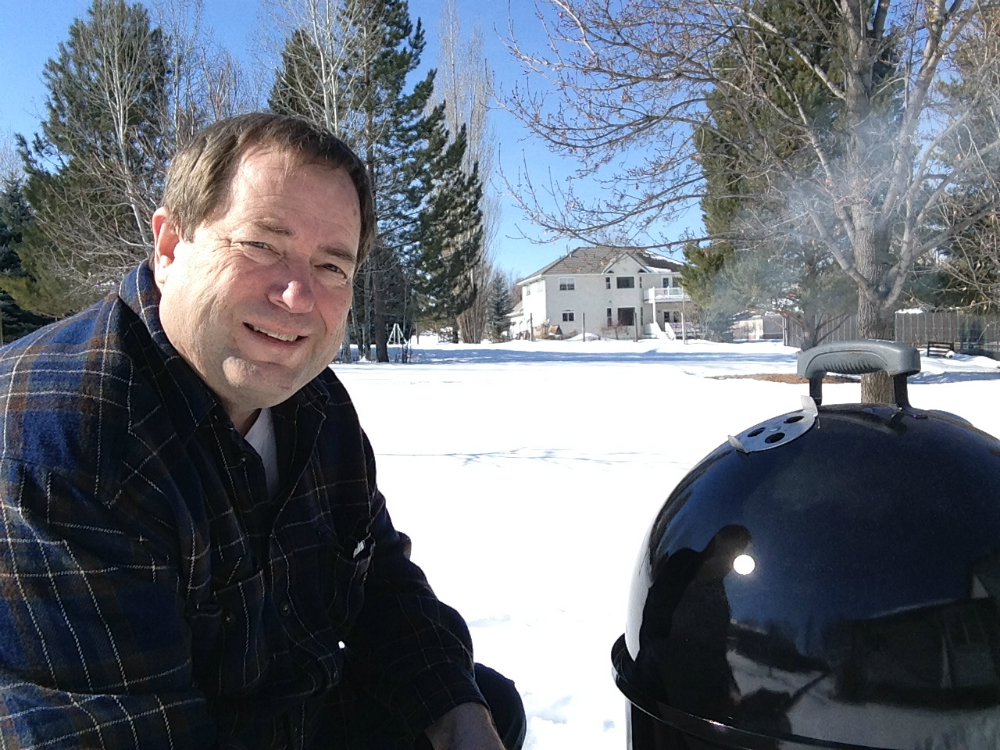 If you are looking for a new smoker, here's the one I got.  Click on the picture to check it out.


P.S. If you have a Weber Smoky Mountain, give it a shout out in the comments below!