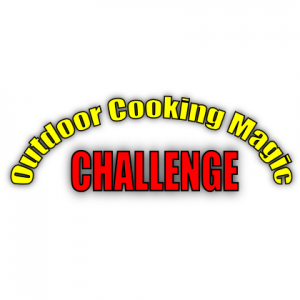 This week, I had my wife go get a cookbook and she picked Chinese Cookery  for the random dish selection for the Outdoor Cooking Magic Challenge.  After using my phone to get a random number for the page and then the recipe on the page, the selected dish is Northern Mixed Vegetables.  This is a stir fry dish and has Chinese cabbage, mushrooms, bamboo shoots, and water chestnuts, with a stir fry sauce.
Northern Mixed Vegetables
This is a Chinese vegetable stir fry dish
Ingredients
½ (4 oz) can baby corn, drained
½ lb. Chinese cabbage
Seasoning Sauce:
1 tsp salt
¼ tsp sugar
¼ cup chicken broth
¼ cup water
1 tsp cornstarch
¼ tsp pepper
5 tbsp vegetable oil
2 garlic cloves, crushed
½ (4 oz) can sliced mushrooms, drained
½ (4 oz) can sliced bamboo shoots, drained
½ (4 oz) can sliced water chestnuts, drained
1 tsp sesame oil
Instructions
Cut the cabbage into chunks.
Combine the seasoning sauce ingredients and mix.
Stir fry the garlic
Add cabbage and stir fry.
Add corn, mushrooms, bamboo shoots, and water chestnuts and stir fry.
Add seasoning sauce and stir fry until sauce thickens.
Sprinkle with sesame oil.
This will be something a little bit different!  This would be easy in the Dutch oven, but I'm thinking that I might try it on my grill by making a foil packet of the vegetables and seasoning sauce and cook on my grill.   Join me this week by figuring out how to cook this dish outdoors!

P.S. To get the cookbook that I got this recipe from, click here.