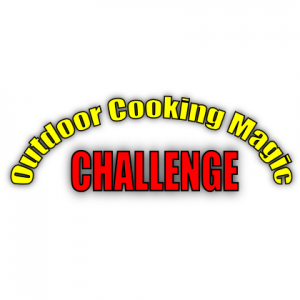 This challenge will be a fun one to do.  I've never cooked a pie in a Dutch oven.  And I've never cooked rhubarb pie.  And I've never cooked a meringue topping.  To do all of that in my Dutch oven may really turn out to be a challenge.  But that is the recipe that was chosen this week from Better Homes and Gardens New Cook Book
, which is a cookbook that we've had around for a LONG time.
And to top it all off I noticed that tomorrow, June 9, is National Strawberry Rhubarb Pie month, so this is the perfect dish to bake!  I'm not planning to use strawberries at this point, but I may change this whole recipe up.
Here's the recipe that we are starting from:
Author:
Better Homes and Gardens New Cookbook
Recipe type:
Dessert, Pie
Prep time:
Cook time:
Total time:
A rhubarb pie with a meringue filling--going to try and cook in a dutch oven!
Ingredients
Pastry for a single crust pie
1 to 1¼ cup packed brown sugar
¼ cup all purpose flour
¼ tsp salt
4 cups diced rhubarb (about 1 pound)
3 eggs
1 tbsp lemon juice
Meringue for the Pie
Instructions
Partially bake the pie crust in oven in a pie tin--about 5 minutes. Cool.
Prepare the filling by mixing the brown sugar, flour, and salt.
Mix the rhubarb with the brown sugar mixture and toss.
Separate the egg yolks from the whites and beat slightly.
Stir the yolk and lemon juice into the brown sugar/rhubarb mixture.
Put the rhubarb mixture into the pie crust.
Put some foil around the edge of the pie, covering the pie crust.
Bake for 25 minutes at 375.
Remove the foil and bake another 25 minutes at 375. It should be nearly set when you are done with this step.
Spread the meringue over the filling, all the way to the edge, sealing it.
Bake for 12-25 minutes at 350.
Cool and serve!
Here's the video where I picked the recipe:
Please join with me and try and cook this or another rhubarb pie outdoors and let me and everyone else know how it was and how you did it!

P.S. To get the cookbook I got this recipe from, click here.

.