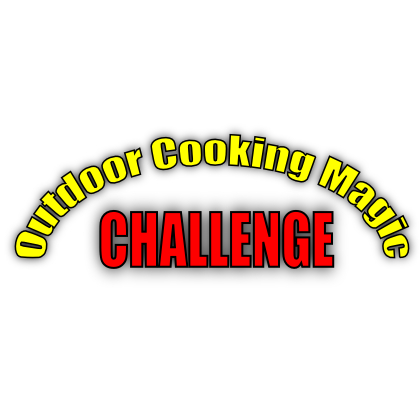 This week's challenge is taken from 501 Delicious Heart Healthy Recipes

and is called Hearty Spaghetti.  Like Northern Mixed Vegetables a couple of weeks ago, this recipe screams to be done in a Dutch oven.   And that would be the easy and most logical choice.  But is there a way to cook it on the grill?  Or maybe it's both?  We'll see what I can come up with later this week.
This is the recipe that I'll be starting with:
Author:
501 Delicious Heart Healthy Recipes
Prep time:
Cook time:
Total time:
Ingredients
12 ounces spaghetti, uncooked
2 cloves garlic, minced
1 onion, chopped
1 cup sliced mushrooms
1 14 oz can no-salt-added stewed tomatoes, undrained
1 6 oz can tomato paste
1 cup water
1 12 oz package all-vegetable burger crumbles
¼ tsp salt
1 tbsp dried Italian seasoning
Instructions
Cook pasta according to package directions. Leave out the salt and oil. Drain.
Coat a pot with non-fat cooking spray and add garlic, onion, mushrooms;cook about 5 minutes stirring occasionally.
Reduce heat and add tomatoes, tomato paste, and water.
Cook for 1-2 minutes.
Add vegetable crumbles, salt, and Italian seasoning.
Cover and reduce heat to medium low; simmer 10 minutes.
Serve over the pasta.
So the difference with this recipe is that it tries to remove the fats and some of the salt and uses a vegetable based meat substitute.  We'll see how it turns out.  Join me in cooking this recipe or a variation of it outside using your grill or your dutch oven and let us know what you did to cook this.
P.S., Here's the cookbook that this week's recipe comes from: 501 Delicious Heart Healthy Recipes: Feel Great - Lose Weight - Lower Your Cholesterol

.