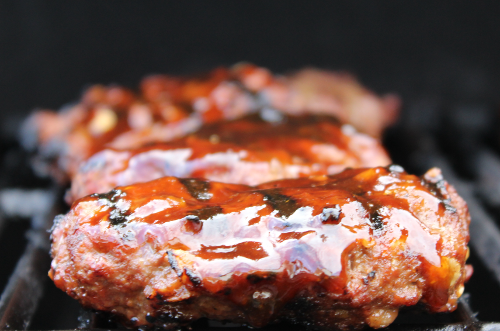 Winter is almost over, spring is coming, and it's almost time to grill!  Of course, if you grill all year round, like many of you do, this might not seem like a big deal.  But for everyone else, it's a great time of year.  Memorial Day is just around the corner, and that kicks off the traditional grilling season.  So what can you do now to get ready?  Here are six things for you to do now to be ready to grill.
1.  Clean Your Grill
If you are like me, you probably let your grill go at the end of summer last year.  I always think that I'll be out grilling still when the snow is flying, so why clean it then?  Don't wait any longer, take an afternoon on a sunny day and get that grill cleaned up.
2.  Check out the Grill
While you are cleaning your grill, take a few minutes to inspect it and correct any problems.  Check the propane hoses,  tighten the handles, replace the in-grill thermometers if they aren't working and see if there are parts that need replacing.
3.  Stock up on Supplies
Whether you have charcoal or a propane grill, now is the time to stock up.  Soon, many big box stores will have sales on charcoal.  I can often pick up a whole summer's worth of charcoal.  Look out for those sales, or join my email list, and I'll let you know when I see them. If you use propane, would an extra tank be helpful?  I hate running out, so having another tank around is a great help.  While you are at it, get your current tank topped off if you have a propane supply center that will do that.  You'll be ready to go.  I always like to buy a few bags of different types of wood chips.  You can use them when cooking on your propane or chacroal grill, so grab some now and you'll have them when you are ready to cook.
4.  Check your cooking gear
Do you know where all your gear is?  If not, round up your tongs, charcoal chimney, Dutch ovens, thermometer, and anything else that you need and have it in one place.  You'll be glad you did when you have some great looking steaks on the grill and can't find your tongs to flip them. Or when you think your steaks are about done and want to check temperature with your thermometer.
 5.  Refresh your seasonings
Fresh seasonings are one of the keys to getting great flavor with your grilling.  Seasonings can lose their flavor over time, so if you have some that have stuck around for awhile, get rid of them and get some fresh.  Your cooking and your guests will thank you.
6.  Plan a few new things to try
While you aren't hurrying around, trying to figre out what to cook, start looking through books, magazines, on the web or our recipe list for new things to try.  Make a plan to try some at the very first chance you get.  You might stumble on to something that will become a great favorite.  Now is the time to look.
You might also find a few new techniques to try.  If you haven't tried bbq, which is low and slow, make plans to try that.  You can do on your propane or charcoal grills.  If you haven't grilled vegetables, how about trying that?  What about desserts?  Have you done Dutch oven cooking? You can do some fabulous Dutch oven dishes that will go great with your grilled dishes.
What are you waiting for?  Time is short! Get everything done now so you can enjoy grilling later.
What do you do to get ready?